HP LTO ULTRIUM 920 LVD RACKMOUNT TAPE DRIVE EH903A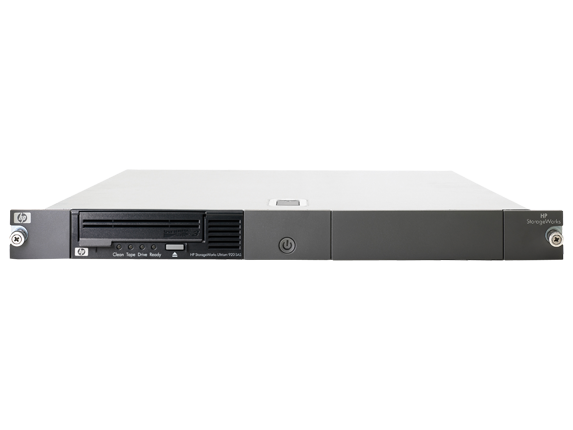 HP LTO ULTRIUM 920 LVD RACKMOUNT TAPE DRIVE EH903A
The Ultrium 920 delivers a compressed storage capacity of 800 GB per data cartridge and a compressed data transfer rate of 432 GB per hour, two and a half times faster than the previous generation Ultrium 448 tape drive.
The HP Ultrium 920 tape drive is HP's third generation of half-height LTO tape drive technology.
Available in both SCSI and SAS models, the Ultrium 920 is ideal for midrange and departmental servers.
The Ultrium 920 Tape Drive is fully read and write compatible with all second-generation Ultrium drives and media and offers further investment protection through its backward-read compatibility with first-generation Ultrium media.
For IT organizations with stringent, long-term data retention requirements, the Ultrium 920′s WORM (Write-Once, Read-Many) data protection feature offers a simple and secure method for archiving records as part of a compliance solution to meet the toughest of industry regulations.
Technical specifications
Recording technology
LTO-3 Ultrium 920
Capacity
800 GB Compressed 2:1
Transfer rate
432 GB/hr; Compressed 2:1
Buffer size
64 MB; Included
Host interface
3 Gb/sec SAS
Encryption capability
No
WORM capability
Yes
Form factor
5.25-inch half-height
Dimensions (W x D x H)
29.8 x 7.9 x 22.5 cm
Weight
4.65 kg
Warranty – year(s) (parts/labor/onsite)
3/0/0
What's in the box
HP StorageWorks Ultrium 920 SAS External Tape Drive, HP StorageWorks Tape CD-ROM (contains HP StorageWorks Library and Tape Tools utilities and localized user manuals), HP Data Protector Express Basic backup and recovery software CD, HP Ultrium 3 Data Cartridge (800 GB), power cord, mini-SAS SFF8088 to SFF8088 cable, documentation