Tape Drive Repairs UK News Round Up week beginning 4 November 2013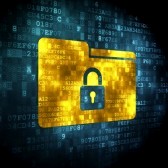 The world of technology, data storage specifically is ever changing. Read through our latest compilation of  news items, articles and opinions and feel free to share.
Clouds – & Data – Can Evaporate http://buff.ly/1c0mrd5 [Yes, cloud storage CAN fail]
Emerging Trends in Software Defined Storage http://buff.ly/1c0mHsB [interesting read]
Researchers claim to have created a million-year data storage disk http://buff.ly/HhlT9d [Wow!]
QR codes may store human data for 1 million years and beyond http://buff.ly/Hhm70d [interesting]
Seagate Launches Kinetic Open Storage Platform http://buff.ly/HhlYda
Parsec Labs LLC Launches Robust Network Attached Storage … http://buff.ly/1c0m9D3
Back Up to Tape the Way You Shop For Groceries http://buff.ly/1aLS7nC
Five Tips for Mitigating the Fallout from a Big Data Breach http://buff.ly/1iy1l7K [interesting]
That's it for our industry news round up for this week – see you all again next time!