Tape Drive Troubleshooting Checklist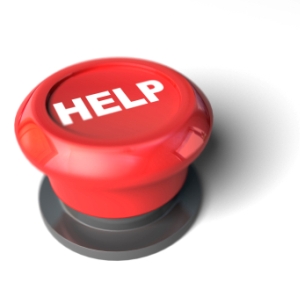 Tape Drive Troubleshooting Checklist
Please perform the suggestions in this checklist before calling Tape-Drive-Repair.com Technical Support. It's possible that your issue may be resolved by checking these items.
Clean your tape drive. Simply cleaning your tape drives on a regular basis, as per the manufacturers guidelines will often solve issues with writing or reading data. Cleaning tapes expire after a certain number of uses, if you need a cleaning tape for your tape drive please call our team and we can usually have one delivered next day for you.
Update your device firmware. By using the latest released firmware in your tape drives, autoloaders and libraries, you will avoid many problems in older firmware versions which may have already been resolved. Firmware and the utilities and instructions for loading the firmware into your tape drive and library can be found on the relevent manufactureres website. This can be especially important if you have a multi drive library and have mismatched firmware on the drives and library. If you require help with this proceedure please contact our technical support team who can assist you.
Check your SCSI bus configuration and cables. Improper SCSI bus configuration or bad cables are by far the most likely causes when facing issues such as:

Tape Drives not being seen by the operating system.
Intermittent or unexpected "I/O" errors.
Losing communication with a tape drive during backup.
Event ID 9 or 11 errors in Windows operating systems.
Unexpected bus resets.
Parity errors.

Check your Operating System and backup application configuration.

Check if your backup software supports your tape drive, autoloader, or library. It may be necessary to install device driver support patches from your backup software provider. Check the backup software website for details about your specific configuration.
Check if the appropriate driver is loaded for your SCSI bus controller. Refer to the installation instructions for your SCSI controller.
Check if the appropriate driver is loaded for your tape drive. Windows drivers for tape drive products are provided primarily for use with the Microsoft native backup application. Do not install the generic Windows drivers if you are using a third-party backup application, unless directed to do so in the application installation instructions.

Try a brand new tape. A worn or damaged tape may result in write or read failures. Keep track of which tapes fail during write or read. If you notice that a particular tape has failed more than once, mark that tape as suspect and do not use it for critical backups.
Information to have ready when calling Tape-Drive-Repair.com Technical Support
SQS Numbers. Collect the SQS number from the barcode on your tape drive or library
Serial numbers. Collect the serial numbers for your tapes drives, autoloader, or library.
Detailed Fault Description. Our engineers need to know what symptoms you are encountering with your tape drive or library so we can quickly get you up and running.
Firmware versions. Collect the firmware versions currently used in your tape drives, autoloader, or library.
Application Error logs. Collect any error and operation logs from your backup software or operating system.
Bus configuration. Collect information about your current bus configuration.As a minimum, have the following information when calling:

What is the make and model of your bus controller?
What devices are attached to the bus?
What are the SCSI IDs (or IDE configuration settings) for each device attached to the bus?
For SCSI buses, how and where is the bus terminated?
What is the total cable length?